Offer customizable bundles and assembled products
Product bundling is one of the most effective marketing strategies around. Bundle a few products together, offer them at a discount, and watch your sales soar!
But bundling is not all about boosting sales. Product grouping is essential for creating product kits and assembled products built from multiple, inventory-managed components.
With Product Bundles, you can quickly build complex products and simple product kits by grouping simple, variable and subscription products. The pricing and shippingfeatures of the extension make it suitable for use in a broad range of bundling applications. Developers love it, too: It works with some of the most popular WooCommerce extensions and comes with a comprehensive documentation that includes technical resources.
Features
Supports simple, variable and subscription products (including virtual and downloadable products).
Suitable for creating virtual and downloadable bundles.
Designed for applications with strict inventory management requirements.
Suitable for creating customizable bundles with configurable quantities and optional items.
Includes bundled product stock reports to streamline the inventory management of bundles in large stores.
Works with Subscriptions, Product Add-ons, Composite Products, Name Your Price and One Page Checkout.
Customizable and extensible. Backed up by a growing collection of free snippetsand mini-extensions for quick customizations and enhancements.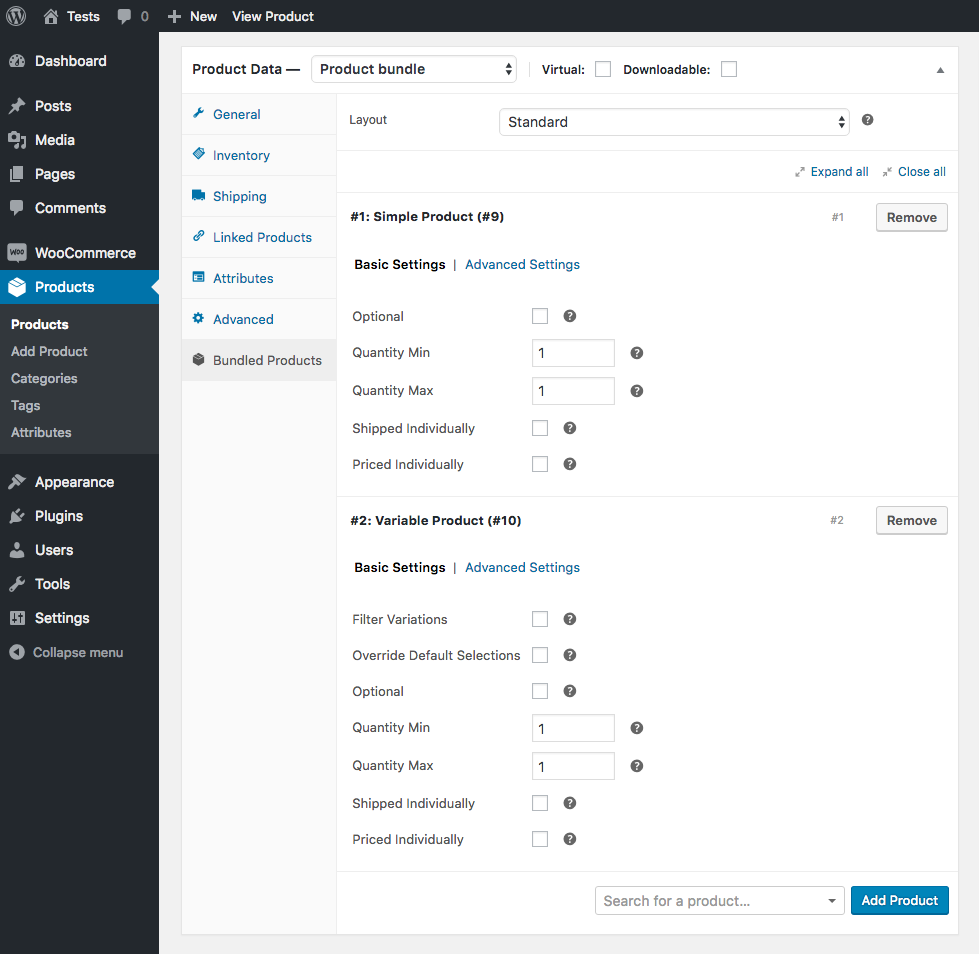 Is Product Bundles right for you?
Product Bundles is suitable for creating product packages with static content: All bundled products are pre-defined, and customers may only configure quantities and attributes, or pick from a list of optional items. If you want to build product kits that consist of several components with multiple product options, then Composite Products might be a better choice.