Create and offer product kits with configurable components
Looking to create product kits made up of several, configurable components, such as custom computers, skateboards, gift-boxes, or made-to-order jewelry? Look no further!
Composite Products works great in a wide range of kitting applications, thanks to its powerful pricing and shipping features, flexible layout options, and support for conditional logic.
Features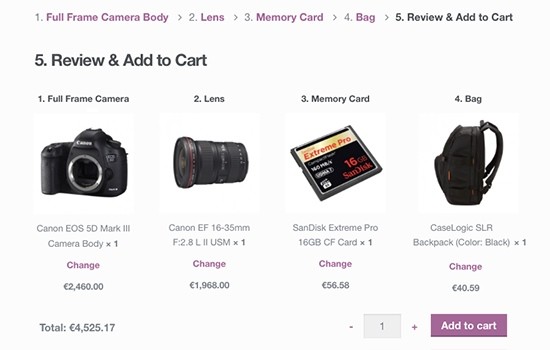 Powerful
With support for simple and variable products, downloadable products and product bundles, Composite Products is designed for kitting applications with advanced pricing, shipping, inventory management, and scalabilityrequirements.
Customizable
With multiple layout and styling options to choose from, a responsivecomponent options view and product sorting/filtering functionality, every Composite product can be quickly adapted to the task at hand.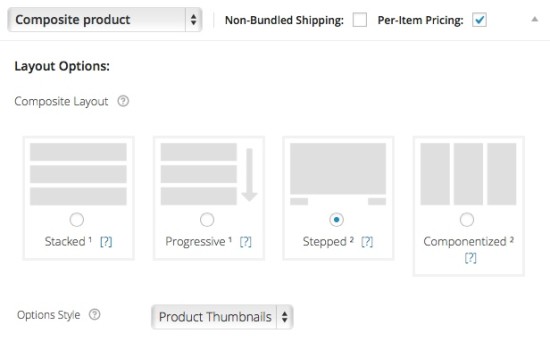 Streamlined
Use its streamlined admin interface to create complex product kits and start selling in minutes! Advanced configuration options are meticulously documented, and a collection of snippets and plugins for common customizations is provided for free.
Extensible
Devs love it, too! The extension includes: (i) a documented arsenal of action/filterhooks, (ii) REST API support for creating Composite products and adding Composites to orders, and (iii) integrations with many popular WooCommerce extensions.